Carousel O Breeds has three saddles for sale, two western and one English. Please contact Libby Shackelford at 205-533-0432 for details.
Rocking R Saddlery western saddle – brown – $650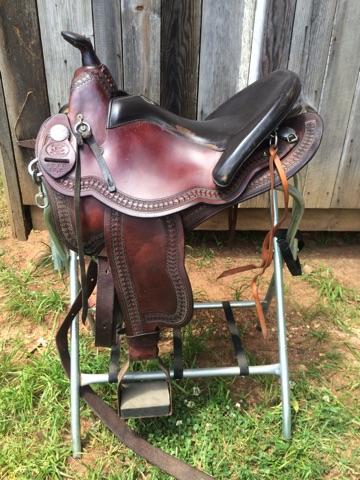 [hr]
Abetta saddle – black – $550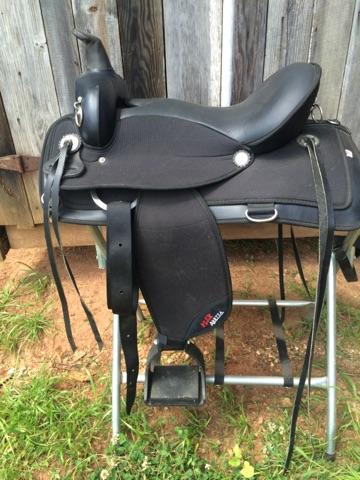 [hr]
New 16-inch brown English saddle with pad – $375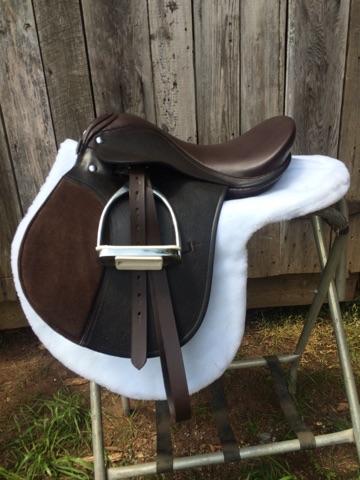 [hr]
Check our sale page for details on these saddles and other items and horses for sale.